Abu Dhabi-based IHC takes 50% stake in Turkish renewables developer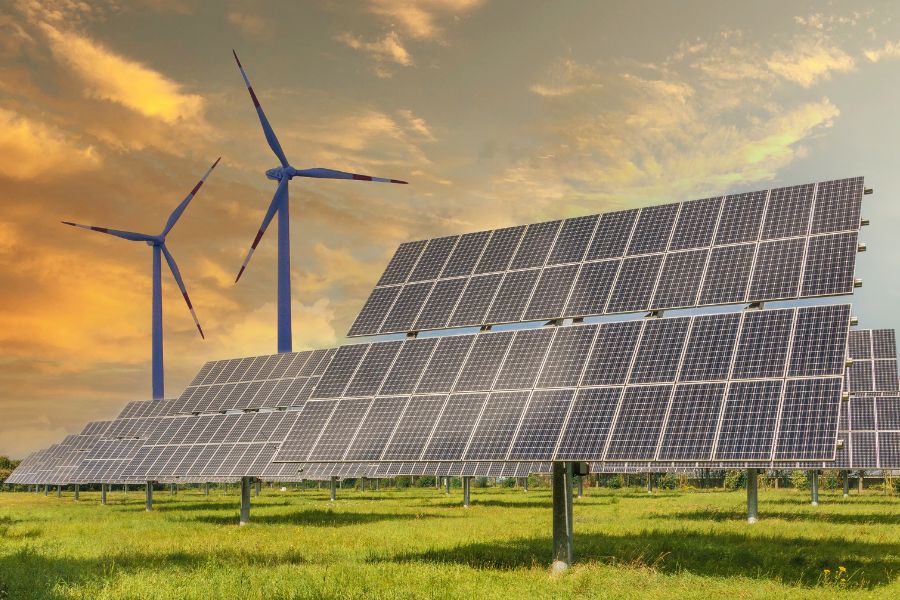 Abu Dhabi-based conglomerate takes stake in Turkish energy company Kalyon Enerji for $490mn, gaining interest in key wind and solar developments in its second-largest acquisition in the renewable energy sector to date
International Holding Company PJSC (IHC) announced today its acquisition of a 50% stake in Turkish energy company Kalyon Enerji for $490mn. IHC's subsidiary, International Energy Holding, will have a 50% stake in Kalyon Enerji.
The deal will give the Abu Dhabi-based conglomerate interest in significant renewable power projects that were developed under Turkey's Renewable Energy Resources Zone (YEKA) tender programme. These include the Kalyon Karapınar Solar Power Plant, a 1GW PV park under construction in south central Konya Province, and a 1GW wind project which encompasses total installed capacity at wind parks in several regions. Other smaller renewable energy projects are also involved.
"With this transaction, IHC is further accelerating its growth in the renewable energy sector…and this will complement our renewable energy portfolio, which we will continue to grow across different markets," said IHC CEO Syed Basar Shueb. It is IHC's second-largest acquisition in the renewable energy sector to date, he said.
The transaction will add international growth prospects with access to IHC Group's power trading capabilities, according to the company's statement.
It comes as part of IHC's long-term investment strategy in the clean energy sector and four months after its $2bn investment in three companies of the Indian conglomerate Adani Group including Adani Green Energy.   
Kalyon Enerji is owned by the large Turkish group Kalyon Holding, which operates in the Construction, Energy and Aviation industries.
Kalyon Karapınar Solar Power Plant is established on approximately 20 million square meters in Konya's Karapınar district. The installation and commissioning of 3.5 million panels started in August 2020 and is to be completed in 2023. The facility is estimated to meet the annual electrical energy needs of approximately 2 million people.
Energy & Utilities reported in June that IHC subsidiary Alpha Dhabi Holding, through its subsidiary W Solar Investment, signed a memorandum of understanding (MoU) to develop up to 2GW of solar energy capacity in Libya. E&U reported in March the two IHC subsidiaries, including Alpha Dhabi Holding and Multiply Group, would each invest $100m in the initial public offering of Dubai state utility Dubai Electricity & Water Authority (Dewa).
Energy & Utilities - Middle East and Africa Market, Outlook Report 2023.
This must-have report for industry players offers a thorough understanding of the latest developments, challenges, and opportunities in the region, supported by data, analysis, and expert insights.