Abu Dhabi to develop $1bn green hydrogen-based ammonia plant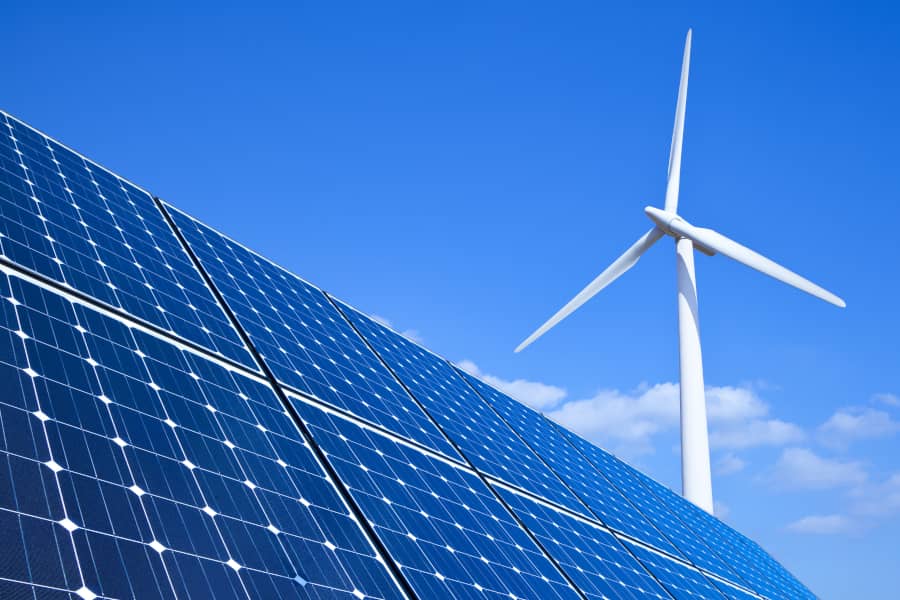 26 May 2021
Abu Dhabi-based Helios Industry is planning to develop a $1bn green-hydrogen powered ammonia plant at the emirate's Khalifa Industrial Zone. The project will be powered by 800MW of solar power and produce 200,000 tonnes of green ammonia from 40,000 tonnes of green hydrogen
Abu Dhabi-based Helios Industry is planning to develop a $1bn green-hydrogen powered ammonia plant at the emirate's Khalifa Industrial Zone.
The project will be powered by 800MW of solar power and produce 200,000 tonnes of green ammonia from 40,000 tonnes of green hydrogen.
The project will be developed by Helios Industry, with international partners, in two phases.
The green ammonia project will use solar energy to electrolyse water to split it into hydrogen and oxygen. The first phase of the development will have a capacity of 100MW.
The project at Kizad is one of two sustainable ammonia plants being developed in Abu Dhabi.
The project at Kizad is one of two low-carbon ammonia plants being developed in Abu Dhabi.
Abu Dhabi National Oil Company (Adnoc) recently announced its intention to develop a large blue ammonia project at its downstream centre in Ruwais. It will have a capacity of 1,000 kilotonnes a year.
The blue ammonia facility is currently in the design phase and will be built within the Ta'ziz industrial complex at Ruwais. Ta'ziz is a $5bn joint venture between Adnoc and ADQ.
What is green hydrogen?
Green hydrogen is hydrogen produced by using clean electricity produced from renewable energy technologies to electrolyse water (H20) and separate the hydrogen atom from oxygen.
Why green hydrogen?
Hydrogen is used in oil refining, ammonia and methanol production and steel manufacturing. According to Wood Mackenzie, global demand for hydrogen is 70 million tonnes annually. According to the International Renewable Energy Agency (Irena), more than 95 per cent of hydrogen today is produced from hydrocarbons such as natural gas and coal and is therefore a significant source of carbon dioxide emissions (Co2).
The electrolysers used for green hydrogen production can operate at full capacity in seconds, and, therefore, can be paired with renewable energy assets. This provides a solution to the intermittency problem of renewable energy, and can allow the provision of green electricity at any time of day or night.
Green hydrogen can also be stored for long periods and used for industrial applications and used to power fuel cells for modes of transport such as ships which traditionally produce high volumes of CO2.
Many view the greatest potential for green hydrogen in the aviation, long-haul sea and road transport where there are few alternatives to enable decarbonization.
Grey v blue v green hydrogen
Currently, hydrogen is mainly produced from natural gas, which generates significant carbon emissions. This is known as 'grey hydrogen'.
Blue hydrogen' is a cleaner way of producing hydrogen, where carbon emissions from the hydrogen production process are captured, stored or reused.
'Green hydrogen' is produced by renewable energy resources without creating carbon emissions at all.
Want more Energy & Utilities insight?
Whitepaper: GCC energy transition, by Frost & Sullivan
Get insight and analysis on the investments required in transmission and distribution (T&D) infrastructure and technologies to ensure that GCC power sectors are equipped to deliver some of the world's most ambitious clean energy programmes.