Abu Dhabi's EWEC floats tender for 400MW battery storage project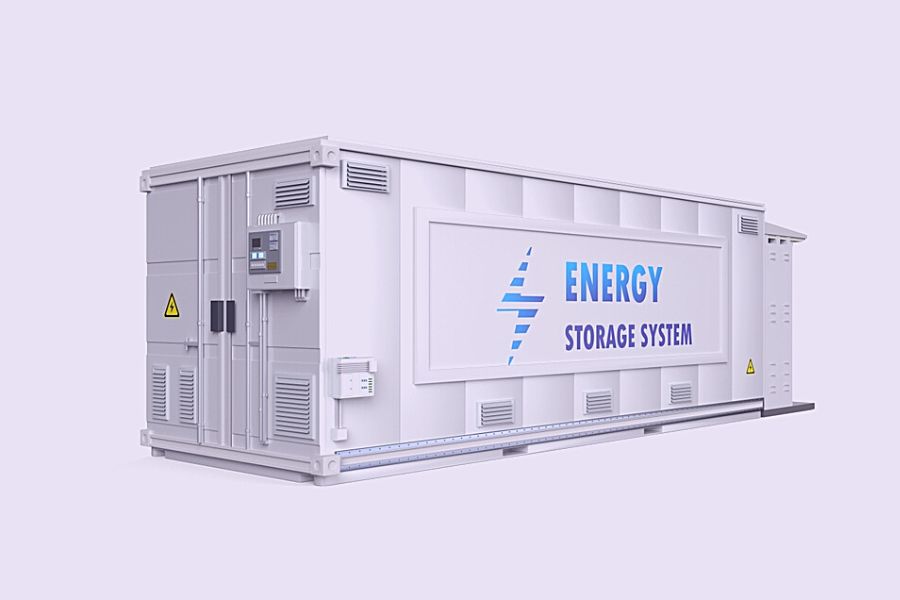 EWEC starts tendering process for IPP battery BESS with 400 MW capacity, 1-hour storage depth with infrastructure, separate autonomous energy storage project for crucial frequency response and voltage regulation; advancing system flexibility + stability
Last Thursday, Emirates Water and Electricity Company (EWEC) publicized the start of the tendering process for a large Battery Energy Storage System (BESS)
The primary authority for Abu Dhabi's water and power projects said in a statement on the 31st of August that the project would be based on the Independent Power Project (IPP) model.
According to a report published by Utilities Middle East last week, EWEC seeks to significantly enhance the flexibility and stability of its energy system with the project.
The project
As reported in Utilities Middle East, it will be a separate autonomous energy storage project, that involves the development, financing, construction, operation, maintenance and ownership of a rural battery BESS with a power capacity of 400 megawatts (MW) and one hour of storage depth with associated infrastructure.
The BESS project is designed to furnish both primary and secondary operating reserves, including crucial functions such as frequency response and voltage regulation.
A call to partnership
For prospective participants and industry stakeholders, EWEC has stipulated a submission deadline for Expression of Interest (EOI) as 12:00 noon on September 18, 2023.
Interested parties are requested to forward their submissions via email to ewec.bess(at)ewec.ae.
EWEC's higher management has been keenly interested in utilizing batteries to aid their green and clean energy ambitions, maintaining a resilient and adaptable network.
Earlier this year, Energy & Utilities reported on the World Future Energy Summit (WFES), at which Bruce Smith, Executive Director, Strategy & Planning, EWEC, said that a system based primarily on solar power and nuclear will provide some of the ancillary services of a natural gas-based system, but will require flexibility, likely leading to requirements for batteries.
He added that his agency is soon going to market for 300 MW of storage batteries for frequency and ancillary support to the grid, for flexibility not arbitrage.
In an interview with Energy & Utilities, Mr. Smith expanded on his comments at the WFES, saying the batteries will act as reserves.
"They're not there to provide arbitrage as such, so we're not talking about filling batteries with solar energy during the day, so we then discharge it over many hours at night. It's more about providing an immediate, milli-second level response to variations in frequency in the grid and also providing secondary reserves, which would traditionally be provided by gas turbines."
David Haziri contributed reporting
Energy & Utilities - Middle East and Africa Market, Outlook Report 2023.
This must-have report for industry players offers a thorough understanding of the latest developments, challenges, and opportunities in the region, supported by data, analysis, and expert insights.