Abu Dhabi plans new major desalination plant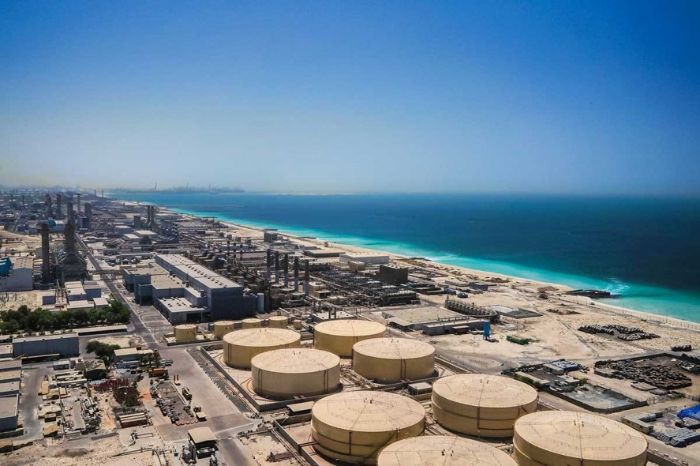 Abu Dhabi-based Emirates Water & Electricity Company (Ewec) is planning to oversee the development of a major new desalination plant in the Mirfa area of Abu Dhabi. The independent water producer (IWP) project will have a desalination capacity of 550,000 cubic metres a day (cm/d)
Abu Dhabi-based Emirates Water & Electricity Company (Ewec) is planning to oversee the development of a major new desalination plant in the Mirfa area of Abu Dhabi.
According to sources in Abu Dhabi's utilities sector, Ewec is planning for a 550,000 cubic metre a day (cm/d) desalination plant to be developed under the independent water producer (IWP) model.
The desalination plant will provide water for agriculture and irrigation purposes in the Liwa region of the emirate.
Ewec is currently in the process of finalising an advisory team for the project, according to sources.
In 2019, Ewec awarded the contract for the 200 million imperial gallons a day (MIGD) Taweelah independent water project (IWP), which will be the world's largest reverse osmosis (RO) desalination plant.
Acwa Power was appointed as the main developer for the project. The developer appointed China's Sepco 3 and Spain's Abengoa to carry out the EPC works for the plant.
The AED3.1bn ($844m) Taweelah IWP project reached financial close in September 2019.
The Abu Dhabi government holds a 60 per cent stake in the Taweelah project.
Energy & Utilities - Middle East and Africa Market, Outlook Report 2023.
This must-have report for industry players offers a thorough understanding of the latest developments, challenges, and opportunities in the region, supported by data, analysis, and expert insights.